We live in a decade where almost every senior or an older person suffers some chronic disease. However, not everyone is financially stable enough to get treatment. 
Moreover, the financial crisis may not be the only barrier to this, and several technological systems are also a barrier to the treatment of a patient. Such difficulties make it more problematic for anyone to get the needed care in time.
It can be critical to providing care to an entire population by monitoring them. It is extreme pressure on the patient's health and the health care system. 
Especially if the chronic disease becomes unmanageable, it can lead to catastrophic, and treatments can be way too costly. A remote patient monitoring system or telemedicine comes in the frame to rescue people from the problem.
Virtual care can serve seniors at their homes. Reports on this technology of treating chronic diseases state that patients have seen improvement in their health with the help of such an effective treatment system. 
If we talk about the importance of the rpm remote patient monitoring, it will be better to learn what this telemedicine and the RPM system and further details are.
By this part of the article, we have got an idea about the use of this system. However, here are all the things written below for a piece of better and detailed information.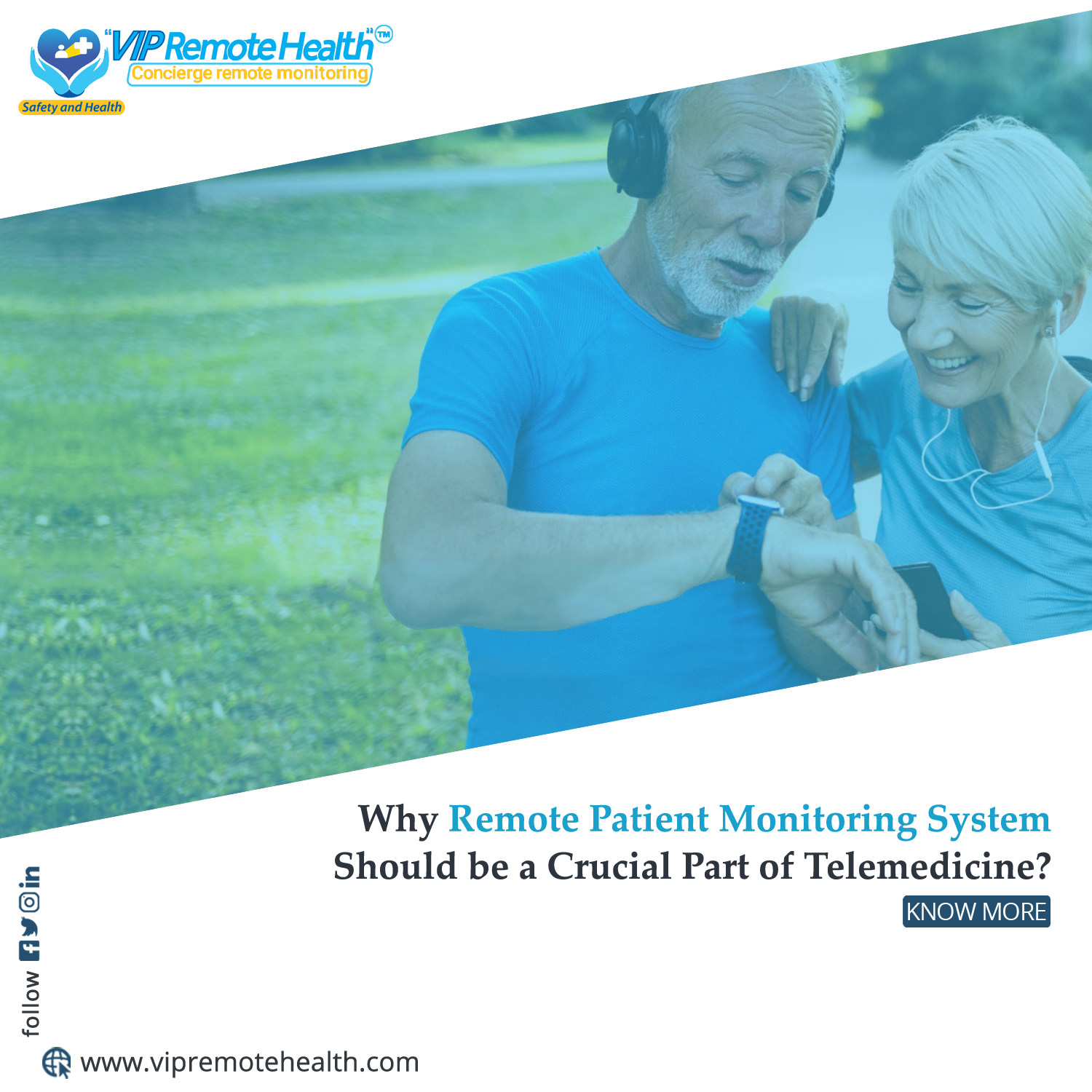 Description of the Report Monitoring System and Telemedicine
Before jumping into the RPM Remote patient monitoring system and its details, it will help if we learn about telemedicine first. 
Telemedicine is a way that can help a patient take consultancy from renowned doctors and healthcare services on their phone, computer, tab, etc., electronic devices. Telemedicine is the one where you can get your doctor's consultancy on a phone call.
With innovations, one can find various software made to help patients with medical consultancy. As everything grows faster, especially when it comes to technology, several healthcare organizations in the telemedicine industry provide video conferencing, counseling, diagnosis, and monitoring of a patient.
RPM or Remote Patient Monitoring is a system that helps health care units provide their services outside the clinic. Furthermore, with such services, a patient can get expert medical consultation even if they can't visit the doctor physically. 
Physicians can monitor any patient's health data and see whether there is any improvement in the outcome. The best part is that physicians can make someone's health improve with the help of a monitoring system as they can determine whether any problem can occur and manage the care preemptively.
Now, if we go into more depth about the Remote patient monitoring system, it is a platform that includes several devices. The devices include a blood pressure monitor, pulse oximeter, digital scale, blood glucose meter, thermometer, etc. 
RPM's primary recommendation may start with chronic diseases such as heart conditions, hypertension, diabetes, etc. It helps patients be aware of their check-ups and fitness and allows the physician to support each patient's health data.
RPM devices allow the providers to receive a patient's health data whenever they use an RPM device. It means physicians can determine when someone's life is at risk.
Also Read: Future Trends of Remote Patient Monitoring System Solution 2021
Reasons that Make RPM System a Crucial Part of Telemedicine
Telemedicine is the way to remove the distance between a patient and a doctor. It lets the two parties have a conversation without moving and discuss their past health data. RPM remote patient monitoring helps to get the data and population health alerts. It provides real-time information to the provider whenever a patient is at risk.
RPM Report patient monitoring is a part of telemedicine. Physicians need to get the data about their patients' health and condition to understand whether someone needs immediate attention or intervention. The minimal change in health data can lead to several outcomes; that is why the missing data is essential for the providers to provide proper care.
Especially now that the covid-19 pandemic has made it impossible for everyone to step out of their homes, there is no way one can visit a doctor. In such conditions, telemedicine is the biggest blessing from technology that helps patients get the consultancy and care they need without seeing anywhere.
To Sum It Up
The telemedicine industry is incomplete without a Remote patient monitoring system. A virtual conversation may help temporarily, but if you need a proper check-up and information about your condition, RPM is the way.